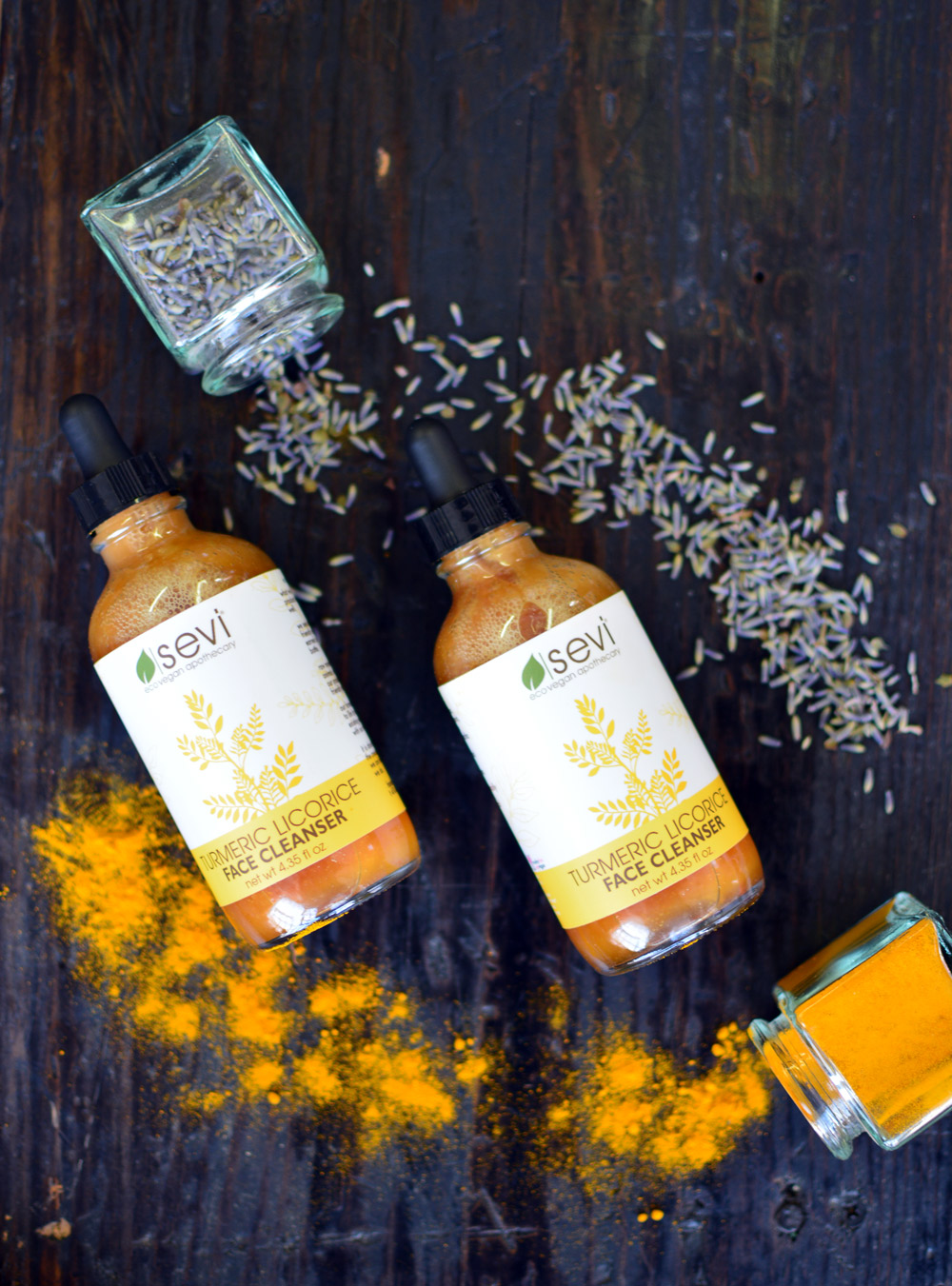 If I had 99 problems, my faithful herbal companion Curcuma longa would solve at least 98 of them.
My Vata when it's elevated doesn't enjoy the taste of bitters. Before I delved into Doshas, I simply thought I just don't like bitter, but now I realize that it's not a matter of taste, it's a matter of balance. My internal balance can tip rapidly, thanks to my fractured childhood and many thick layers of trauma. Before I became aware of who I am and what makes me this way, I would do what came naturally, be reactive. Now I can observe, while still feeling a bit sour (ha!) and eventually my feet will hit the ground again.
So during these high intense times, I do stay clear away from foods I do not want. Most bitters are amongst them. However, you can use some bitter flavors to your benefit. A dash of turmeric in your hot cocoa with cashew milk (or whole milk) can not only be delectable, but very grounding as well.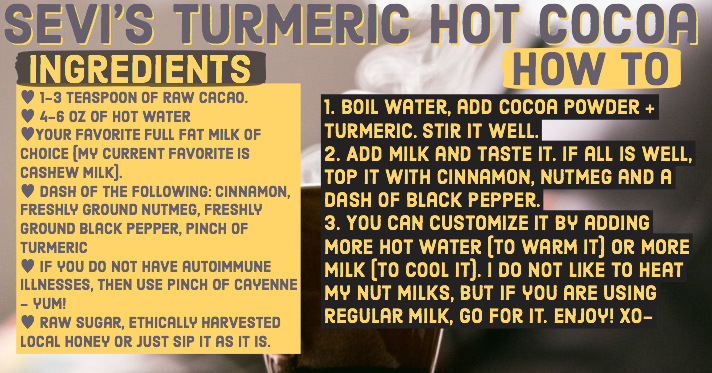 Speaking of hot cocoa, here is my quick daily go to recipe:
1-3 tablespoon of raw cacao. Start with one tbs and gradually add more as you taste it. I am extreme, so I go 3 tbs!
4-6 oz of hot water.
Your favorite full fat milk of choice (my current favorite is cashew milk).
Dash of the following: cinnamon, freshly ground nutmeg, freshly ground black pepper, pinch of turmeric
If you do not have autoimmune illnesses, then use pinch of cayenne - yum!
Raw sugar, ethically harvested local honey or just sip it as it is.
I boil the water and then start with half a cup of water. Add my cocoa powder and turmeric in and stir it well. Then I add my milk and taste it. If all is well, I top it with cinnamon, nutmeg and a dash of black pepper and I am good to go! You can customize it by adding more hot water (to warm it) or more milk (to cool). I do not like to heat my nut milks, but if you are using regular milk, go for it.
It is obvious that my love for Turmeric goes beyond ingesting it and I can't stop working it in my formulas.
Tell me, what is your favorite way of using Turmeric? Oh and if you try my hot cocoa idea, let me know what you thought of it!
xo-
Sevi