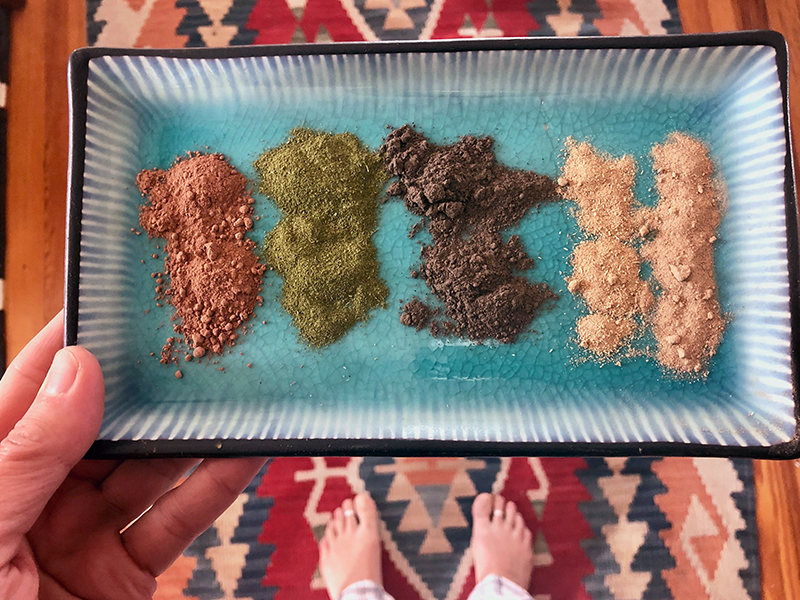 In a funk, feeling low, emotionally tapped out? Dragging yourself to and from work and can't wait to submerge yourself in bed at night? Can't get out of bed? Don't feel like eating or always hungry? Moody, depressed, exhausted all the time? I hear you, life sure can be challenging.
My weapon of choice is my Vitamix and the one thing that keeps my body upright (consistently) is my smoothie routine. Talking about consistency, ahem, balanced made smoothies also keep you consistently regular.
This delicious yet potent medicine is easy to make and so utterly healing.
Sevi's Organic High Vibration Smoothie
Fresh Ingredients
Banana (1 whole)
Apple (1 whole)
Pineapple (1 cup)
Mango (1 cup)
Blueberries (1 cup)
Fresh turmeric (1 piece)
Dandelion (2-3 leaves)
Powder Ingredients
Raw Cocoa (1 tablespoon)
Moringa (1 tablespoon)
Noni (1 tablespoon)
Bupleurum (1/2 tablespoon)
Rhodiola (1/2 tablespoon)
Spinach (1 teaspoon)
Feel free to replace, adjust, create as you wish. I add a vegan protein powder for breakfast, try your own concoction and let me know how it turns out.
Xo-
Sevi